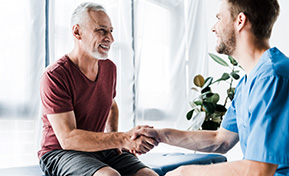 Men's health focuses on health conditions that specifically affect men.
What is men's health?
Erectile dysfunction
Premature ejaculation
Hair loss
Hormone imbalance
Aging
Decreased sex drive
Weight gain
Decreased muscle mass
Decreased overall quality of life
What services are offered for men's health?
After an initial consultation, Dr. Rubin will develop a personalized treatment plan designed to fight the root cause of your symptoms, decrease your adverse health effects, and increase your overall health.
Your individualized treatment plan may include specialized therapies, such as: