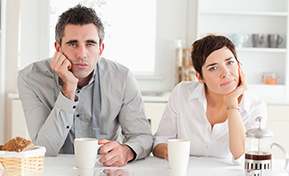 What is Bioidentical Hormone Therapy (BHRT)?
Bioidentical hormone therapy (BHRT) is the process of introducing bioidentical hormones into the body to correct any hormonal imbalances that you are experiencing. Bioidentical hormones are made from plant estrogens that are chemically identical to the hormones that your body naturally produces.
BHRT is a natural alternative with minimal side effects compared to traditional hormonal replacement therapies that inject synthetic hormones into the body. Unlike bioidentical hormones, synthetic hormones are patented and do not differ from patient to patient.
How do hormonal imbalances affect your health?
Decreased cognitive function
Increased symptoms of menopause
Decreased bone density and muscle mass
Decreased sex drive
Increased risk of heart disease and stroke
What are the benefits of Bioidentical Hormone Replacement Therapy?
Improved muscle mass and strength
Strengthened stamina
Boosted cognitive function
Enhanced lipid levels
Reduced risk of osteoporosis
Restoration of bone strength
Relief from sleeplessness