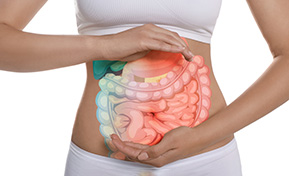 What is Functional GI?
At Improving Your Health, Dr. Rubin practices functional medicine, with a particular focus on Functional Gastrointestinal Disorders, addressing gut issues at the root level.
Beginning with a thorough medical history that reviews your GI symptoms and your diet, Dr. Rubin uses advanced functional GI testing to reach a comprehensive analysis of your gut health, looking for:
Food allergies
Sensitivity to lectins, gluten, or dairy
Toxin overload
Imbalance in gut bacteria
Yeast overgrowth
Inflammation and system inflammatory symptoms like fatigue, brain fog, and joint pain
parasites
autoimmune disease
An expert in conditions like SIBO and IBS, as well as common symptoms like constipation/diarrhea, bloating, and heartburn. Dr. Rubin understands that a healthy gut microbiome is essential to a healthy digestive tract.
If you are interested in a Functional GI consultation, call either of our offices or book online today: